New 2018-2019 Volvo Cars, SUVs, Wagons for Sale in Richmond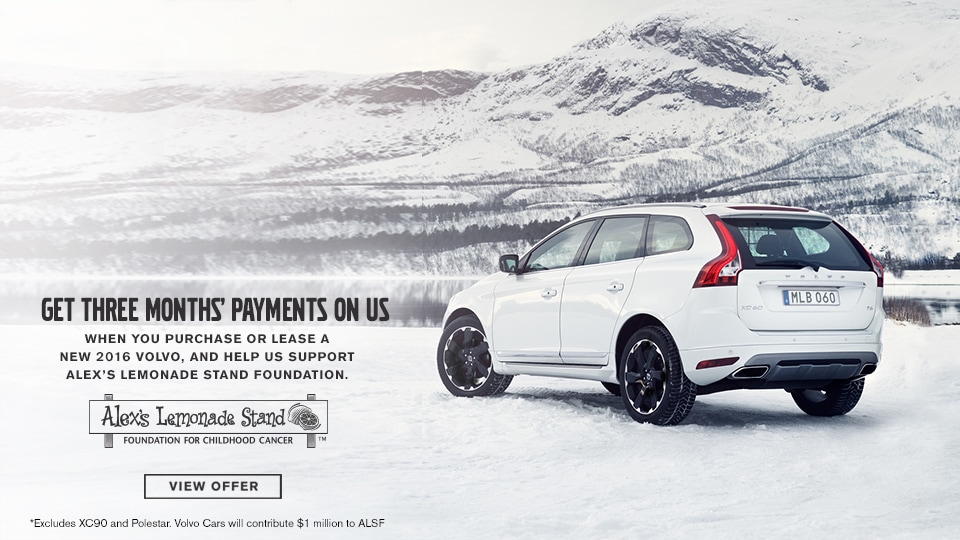 Take the Wheel of a New Volvo Vehicle in Richmond
Don't hesitate any longer to buy or lease the Volvo of your dreams. At Volvo Cars Richmond, we serve the greater Glen Allen and Mechanicsville areas by providing the newest and most exciting new Volvo cars, wagons and SUVs. Our new Volvo lineup is diverse and impressive, and we're sure that the model you've been eyeing is waiting for you on our showroom floor.
Why Should Glen Allen Shoppers Buy From Volvo Cars Richmond?
At Volvo Cars Richmond, we maintain that our customers' satisfaction comes first. Whether we sell or lease to you or not, we're always striving to deliver a positive and pleasant shopping environment and clear pricing on our vehicles. Our team will never pressure you into buying or leasing a new Volvo if you're not ready or unsure, and we'll always respect your time, budget and needs. We believe that buying or leasing your next Volvo near the Sandston area should be exciting and always without stress. That's why our team works harder than any other dealership in the Richmond area to help you get moving with the perfect Volvo for your life.
New Volvo Cars, Wagons & SUVs for Mechanicsville Drivers
Each one of our new Volvo cars offers something unique in terms of its style, capabilities and comforts. Our knowledgeable team will speak with you one-on-one and gather some information as to what you're most interested in. We can then highlight any model or models that meet your criteria and are within your price range. Some top-selling and popular new Volvo models include the new Volvo XC90, the new Volvo XC60 and the new Volvo S60. We're always happy to help you choose the Volvo that suits your needs and price range best.
Many of our new Volvo models are outfitted with enviable technology, safety, entertainment and convenience features. You'll likely find many of our Volvo models equipped with Apple CarPlay, Android Auto, heated seats, moonroofs, touchscreen infotainment systems, rear-parking cameras and driver-assist safety suites.
Flexible Auto Financing
Buying and leasing a new Volvo is an exciting time. At Volvo Cars Richmond, we're always trying to streamline the process. Our Volvo finance center can help you buy or lease your dream Volvo model easily and affordably, and we'll design your financing plan around your budget specifically.
Onsite Auto Service, Repairs & Parts
Keeping your new Volvo in the best possible shape is also our priority at Volvo Cars Richmond. Our onsite Volvo service center is here to take on all your service, maintenance and repair-related needs as they arise. Whatever your vehicle needs to operate at its best, we'll provide it.
Let Volvo Cars Richmond provide you with your next thrilling Volvo car. Stop by and see all your options at our Richmond Volvo dealership soon. Our team will answer any questions and take you for a test drive with your favorite model right away!