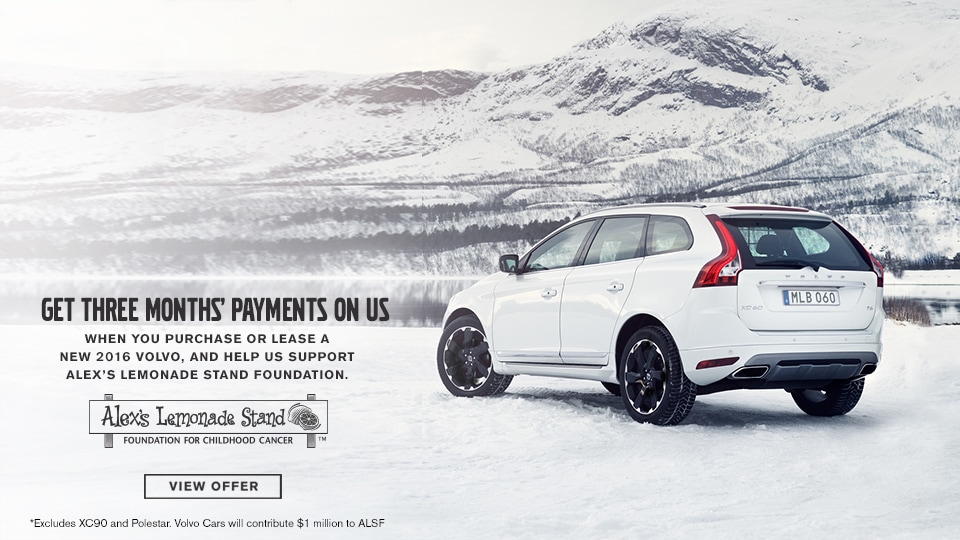 Shop New Volvo Vehicles For Sale In Richmond, VA
*All prices include factory freight charge of $1,095.00 and all applicable dealer and customer incentives (only applicable on New vehicles). This price is valid for seven days and does not include dealer installed accessories, tax, registration fees, Nitrogen filled tires for $99.00, and $699 dealer processing fee. Please contact dealer to confirm your incentive and loyalty eligibility. Volvo of Richmond reserves the right to modify this quote to correct calculation errors. Manufacturer incentive programs are subject to change without notice and will be revised accordingly.
---
We offer a wide selection of new Volvo cars for sale so people looking for a sleek sedan or a three-row SUV can meet their match. While the body style of these Volvo vehicles may differ, some qualities remain true throughout our entire lineup: high-quality craftsmanship, luxury design, high safety standards, and fuel-efficient technology.
What's New About 2023 Volvo Cars for Sale?
Volvo automakers believe in doing better whenever they can. This inspired them to replace all the gasoline-only powertrains with mild hybrids. These utilize regenerative braking technology to recapture the energy normally lost when you bring your car to a stop. From there, the energy gets stored in a battery and used to supplement your gas fuel.
They have also made some stellar plug-in hybrid vehicles, which can operate on "Pure Mode" for a limited period, and fully electric vehicles. These can greatly change how much your mood is tied to fluctuating gas prices. All-electric vehicles are not only fuel-efficient, but they also don't require oil changes. While changing how you fuel up might seem intimidating, you'll likely be surprised how convenient the process has become. If you're intrigued, talk to our team about our Volvo hybrid cars & SUVs for sale.
What Are Popular New Volvo Cars for Sale
When your current vehicle is reaching the end of its life, ask yourself what you like about it and what you don't. This can help you know whether to replace it with another vehicle as close to it as possible or shake things up.
Currently, you have the choice of two new Volvo sedans. The Volvo S60 is smaller, meaning it can squeak into that almost-impossible parking space. However, the Volvo S90 is more powerful, as it comes with the B6 AWD powertrain that makes 295 horsepower, versus the 247-horsepower B5 powertrain paired to either FWD or AWD. They both have plug-in hybrid versions, too, that use the T8 powertrain, which is also seen in some of the new Volvo SUVs.
Your choices for SUVs are more varied. On the smaller side are the Volvo XC40, the all-electric Volvo XC40 Recharge, and the all-electric Volvo C40 Recharge. As you can see, there's no shortage of electric Volvo cars.
The largest inclusions are the Volvo XC90, the PHEV Volvo XC90 Recharge, and the Volvo EX90 EV, each with three rows. In the middle is the Volvo XC60, a two-row SUV that comes in either mild hybrid or plug-in hybrid form.
Last but not least, there are three Volvo wagons: the Volvo V60, the Volvo V60 Cross Country, and the Volvo V90.
Our new Volvo models are often broken into three trim levels: the Core, Plus, and Ultimate. The Core offers a lot of luxuries for an entry-level trim, while the Ultimate tends to have ventilated front seating, heated front and rear seats, and futuristic technology, like a Graphical Head-Up Display that can project navigation directions onto the lower windshield. However, some models might only come with one or two of these tiers, and some might have a fourth tier, the Polestar Engineered trim, built on a special chassis.
Our team will happily talk you through your options or help you custom build your Volvo vehicle.
Find Your Next Vehicle in Richmond, VA
See the beauty and feel the power of these Volvo vehicles for yourself with a test drive near Glen Allen, VA. You can also apply for financing before showing up at our lot to make the distance between test drive and car ownership even shorter. We look forward to meeting you today.
Frequently Asked Questions
What are the available Volvo models for this year?
Those interested in our Volvo lease and finance specials will be happy to know that 2023 brings with it Volvo S60 and Volvo S90 sedans, the Volvo XC40 and Volvo C40 compact SUVs, the slightly larger Volvo XC60, and the three-row Volvo XC90 and EX90. There are also several Volvo station wagons and PHEV and electric variants of some vehicles mentioned above. Contact us to confirm our current selection.
Why should my next car be a Volvo vehicle?
Many people choose Volvo vehicles for their inherent luxury, their commitment to driver and passenger safety, and their durable construction. However, with the latest infusion of mild hybrid technology into their lineup, their fuel efficiency is another good answer. We invite anyone looking for a new vehicle to take a test drive of a Volvo model so that they can answer this question confidently and for themselves.
Is Volvo Cars the safest car brand in the world?
Volvo Cars is a brand that cares about safety first and foremost. That's why it introduced the three-point safety belt in 1959, and that's why its new vehicles come standard with oncoming lane mitigation, lane-keeping assistance, and blind-spot monitoring. It is also why certain models, like the 2023 Volvo XC90, are IIHS Top Safety Pick+ award winners.1
What are Volvo cars best known for?
Volvo vehicles are known to be timelessly elegant, reliable, powerful, and luxurious. If that sounds like a lot to attribute to one automotive brand, it is, but these are qualities that Volvo vehicles wear well. With the recent updates to the lineup, replacing the gasoline-only powertrains with mild hybrids, this brand is likely getting known for its fuel efficiency as well.
Research All Our Volvo Models Available:
---
1For more information, see https://www.iihs.org/ratings/top-safety-picks