Saturday September 29th, 2018, Volvo Cars of Richmond is hosting a Child Safety Event during which a Volvo Certified Passenger Safety Technician will help parents or expecting parents properly install or check an already installed car seat.
The event is free of charge and open to any make of vehicle. No registration needed.

Child Safety Event
Volvo Cars Richmond
7211 W. Broad St
Richmond, VA 23294
September 29, 2018

11:00am-3:00pm

Child Safety*
Volvo Car USA has teamed up with The Harris Poll for this report focusing on providing new parents with the necessary resources to aid them in keeping their child safe.
There are few life events that are simultaneously as overwhelming and exhilarating as becoming a parent. Before the arrival of their new baby, parents are tasked with a staggering number of tasks, from baby-proofing the home to reevaluating what a "full night's sleep" truly is. Driving is no exception. In fact, most parents find their perception of driving to be forever changed with the arrival of a little one. First and foremost, definitions of "safety" evolve and grow. 81% of parents say their criteria for a "safe" vehicle shifted dramatically when they became a parent.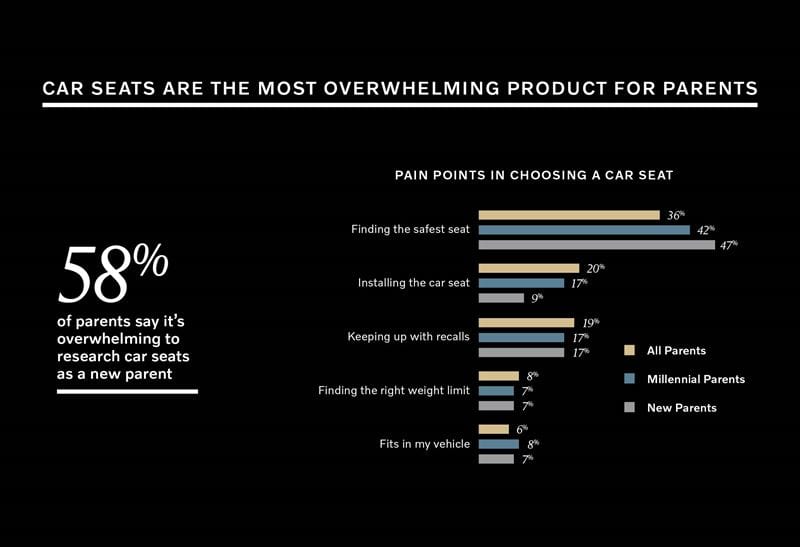 As parents take on these new challenges and adapt to their new realities, many rely on products to help keep their children safe. Parents have never had more options or more information available to help them make decisions, Yet this immense volume often leads to more confusion and stress, particularly for new parents who are increasingly anxious about making the right decision.
Two-thirds say "the amount of safety information available to new parents creates new sources of worry, rather than alleviating them." Almost all (97%) of new parents say they found it overwhelming to research products as a new parent due to the large amount of information and products available. 
Car seats are a particularly vexing piece of baby gear, with 63% of new parents citing them as overwhelming to research, far surpassing other products like strollers (42%) and feeding supplies (40%).

Seat Belt Tips for Expecting Mothers: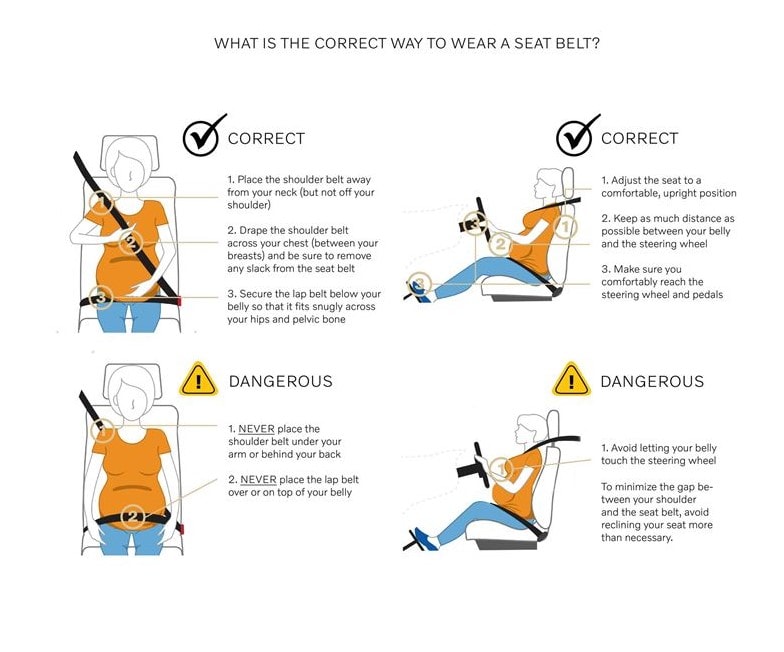 Volvo Cars invented the three-point safety belt in 1959 and released the patent free-of-charge to other automakers knowing it would save lives.

Seat belts are the most important safety feature in today's cars. It is important to know that as a woman's body changes with pregnancy, so must the way a seat belt is used. A small adjustment can help protect both the mother and her baby.

*All info provided by Volvo Car USA at https://www.volvocars.com/us/about/child-safety