The new 2022 Volvo XC60 is coming to dealerships this summer, along with a bunch of additional new vehicles like the 2022 Volvo C40 Recharge. The new Volvo XC60 SUV will come with a few updates to the interior, exterior, and infotainment systems. You will notice that a lot is very similar, though. In 2023, there will be a whole new redesigned Volvo XC60 that will come as an all-electric variant. But let's not jump too far ahead. Let's talk about the exciting 2022 Volvo XC60 that is hitting our lot very soon! Keep reading to learn about the 2022 Volvo XC60 specs, details, and updates.
The 2022 Volvo XC60 Interior
The interior is where you will see the most changes for the 2022 Volvo XC60. This new model is getting an all-new infotainment system that isn't available on the current 2021 Volvo XC60. The touch screen system is now powered by the brand's Android-based software instead of the Sensus system of the past. The infotainment screen is a 9-inch vertically displayed device that will offer tons of new personalization options. You will also find new voice-assistance features and navigation from Google Maps.
As far as the design goes, there will be some new materials and colors available for the cabin of your 2022 Volvo XC60, like the Volvo City Weave cloth (as an alternative to leather). High-quality elements and Scandinavian simplicity will be present throughout the luxurious interior. Like before, your 2022 Volvo XC60 will still be able to comfortably seat five adults with plenty of room left over for cargo or suitcases. This SUV can really do it all.
The 2022 Volvo XC60: Additional Details
You will also notice some slight redesign elements on the exterior if you shop our new Volvo XC60 lease specials. The grille and front bumper are revamped. The wheels are redesigned. There are also brand new cameras and sensors to help with the high-tech driver-assistance features that keep you and your family safe. Road trips will be much easier thanks to the Pilot Assist tech that can help you avoid danger. This is part of the Volvo Cars plan to continue improving and leading the industry in life-saving safety technology.
Rumors are that there will also be new 2022 Volvo XC60 colors available that weren't options on previous models. We don't know what they look like quite yet, but we will let you know as soon as we do!
Similar to the 2021 model, we expect that the typical T5, T6, and T8 powertrains will be offered with the 2022 Volvo XC60. The T5 will come standard with Rear-Wheel Drive and offer great city-cruising power. The T6 will be a turbo engine with All-Wheel Drive available. And, the T8 is the plug-in hybrid variant that gives you the ability to drive emission-free with the push of a button. The new completely electric Recharge model will come later in the future.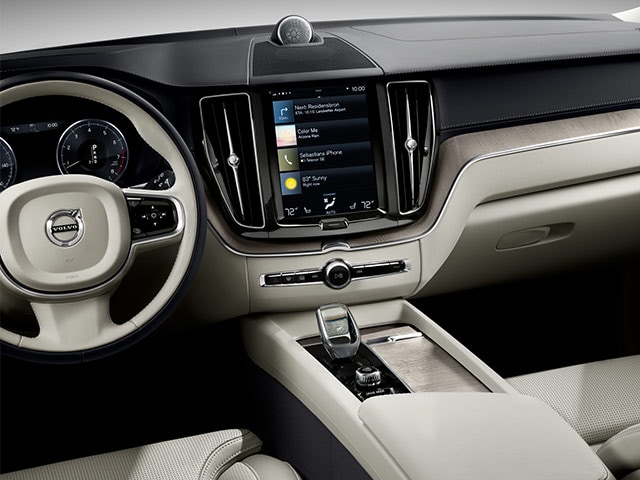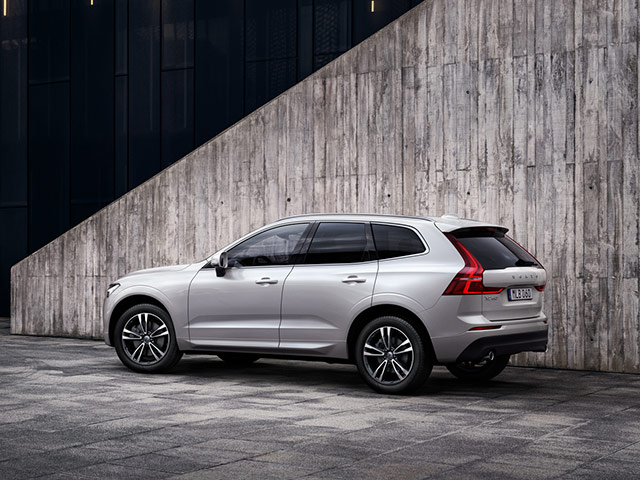 Frequently Asked Questions About the 2022 Volvo XC60
As with any new model, there are always questions. Below is a list of some of the most frequently asked questions we get. If you have any others, we are more than happy to assist you. You can call, email, or visit us any time.
What will be the 2022 Volvo XC60 release date?
Unfortunately, we don't have an exact release date from Volvo Cars yet. However, the rumors are that the models will be ready to take the streets in the summer of 2021, which is right around the corner! Be sure to visit us to take advantage of our Volvo lease deals when the time comes. We are here to offer excellent pricing on Volvo vehicles.
Will the 2022 Volvo XC60 redesign include both interior and exterior changes?
Yes! Be aware that the 2022 model isn't a complete redesign. There will be enhanced elements, but the Volvo XC60 will remain similar at its core. On the outside, there will be upgrades to the grille, front bumper, and wheels. On the inside, there are new interior materials as well as a completely redesigned and upgraded infotainment system. This system is now powered by Android and comes with many customization options. You can also choose from more paint colors for your exterior.
How much will the 2022 Volvo XC60 cost?
We don't have the exact MSRP at this time. Since there aren't any extreme changes to the model, we think the 2022 Volvo XC60 price will be almost the same as the current price. That means you may get yours from about $42,000 to $70,000, depending on your trim, color, and any packages or upgrades you add.
Get Ready for Something New
It's always fun to drive around the block in something new and exciting. The 2022 Volvo XC60 is just that. This midsize SUV is a great family car that allows you to take on the road with style, luxury, class, and power. Seat five in this versatile vehicle and know that you are all in for an excellent ride. If you have any questions about this model, please let us know. Our team is always here to help you over the phone or at our dealership. We look forward to assisting you.
View Other Volvo Models for Sale in Richmond, VA: