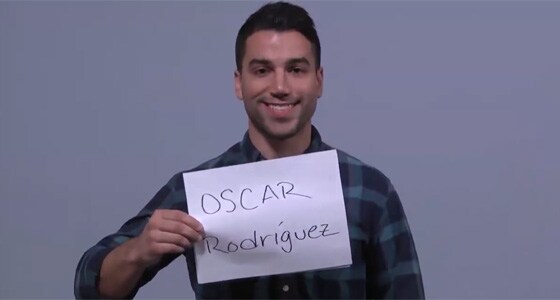 It was the night of the Academy Awards - the biggest night for the motion picture industry. The dresses were being critiqued on the red carpet, the awards were being presented by Hollywood's finest. In the end, Alejandro Gonzalez Inarritu and his film "Birdman: Or (The Unexpected Virtue of Ignorance)" walked away with the biggest Oscars of the night.
It is also another night for Oscar. That is for four Oscars, to be exact - Balderama, Jordan, Rodriguez and Rospide. 
These four Oscars drove to various parts of Los Angeles in their respective Volvo XC60s to present their own "Oscar." Volvo felt that everyone deserves an Oscar and no one really needs to be left behind. Four lucky Southern Californians were presented with a gift from each Oscar. These lucky people were nominated on Volvo's Facebook page and were selected prior to the filming of the Academy Award broadcast. 
Each Oscar got in their respective XC60 with a huge gift box for these lucky recipients. They just happen to be either Volvo owners or fans. The Oscar Rospide went to a family that used to have a Volvo station wagon and had an active lifestyle, nominated by the son who owns an XC60. The Oscar Jordan went to an older couple that moved to Southern California, nominated by their daughter. The Oscar Rodriguez went to a mother by her daughter who states that she was a "hard worker that deserves to be recognized." Lastly, the Oscar Balderama went to a couple from an Australian film producer for letting him stay as he settled into Los Angeles.
As they always say at the Academy Awards, it is a great honor to be nominated. Winning makes a career. However, these four lucky "Oscar" winners got a bit more than a gold statue. They received a special thanks from Volvo for being a part of the family.