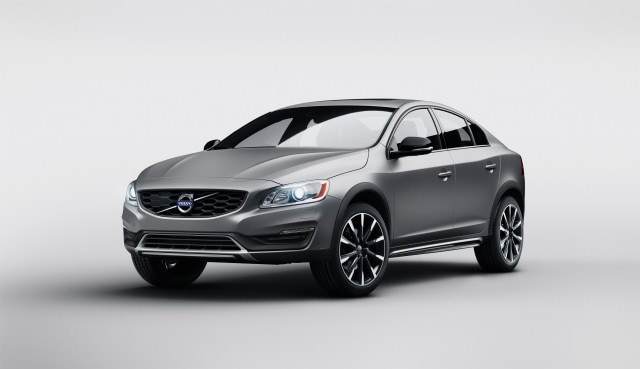 For Volvo, Cross Country gives our cars a new dimension in driving.
It means going you can take on less suitable terrain with higher ground clearances and necessary protection. This, plus the added safety and technology Volvo is known for.
This is why Volvo introduced the Cross Country version of our S60 sedan at the North American International Auto Show in Detroit. It takes our most popular sedan and adds an additional 2.5 inches off the ground.
All-wheel drive is standard on the S60 Cross Country, which will give you the opportunity to take this sedan off of the highway. This will added to our T5 engine, putting out 250 horsepower. Just like our all-wheel drive T5 model, the Cross Country and its added ride height is designed to tackle any conditions with ease., comfort, quiet and optimal safety.
The S60 Cross Country adds to a legacy of capable models dating back to 1997. It becomes the fifth member of the Cross Country family – along with the XC60 crossover, XC70 wagon, XC90 luxury SUV and V60 Cross Country wagon. This is our first Cross Country in a sedan model. We will be seeing these in limited quantities this summer.