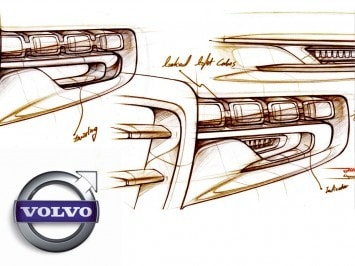 Concept cars have a long history, truly stretching back to the beginning of motor-powered vehicles.
From the Ford Model T to the Volvo Concept Sport, concept cars are not just for car shows, they have a real purpose. Car manufacturers use them to showcase new features, new technology and even new paint schemes. They are also a way to market-test reactions to radical designs and changes in manufacturing philosophy.
And, let's face it: Concepts Cars' most important function is getting major, mega-attention from the auto industry media. News reports, videos, interviews, critiques and social media postings are as good as gold now for every manufacturer. More attention equals more interest which equals more sales. Concept Cars are not just a "pretty face", their function in the buying process is crucial.
Volvo has debuted twenty-nine Concept Cars in its almost-century-old history. Of course, we can't highlight all of them in this article, so let's talk about three of them that impressed us with both their innovations and audacity:
Volvo Philip (1952): At one time the automatic transmission was an option and this car had it. Along with a brick-blasting V8 engine that could race up to 120 mph, this elegant concept car performed well and looked good, too. That was the problem. Philip was too modern with its "V" imprints on the hood and trunk along with the "widow's peak" design in the windshield. Plus, who drives an automatic, anyway?


Volvo VESC (1972): In the 70's, much like today, the environment (or "ecology" as it was known in that era) was a major topic and concern for the car-buying public. Volvo sought to allay those concerns (and grab a segment of the younger consumers) by featuring the VESC. This forerunner to the 240 had a boatload of features: crumple zones, roll-over protection, automatic seat belts, anti-locking breaking system and pop-up head restraints. But, for the ecologically-sensitive, it was so well-fitted with environmental controls it would make Al Gore blush: a modified front-suspension system, a four-cylinder fuel-injected B20 engine (meeting all 1974 US exhaust emission standards) and a catalytic reactor. The VESC was a model of car safety. It just never caught the attention of the public. Perhaps it was those hammock-sized bumpers. Too much, you think?


Volvo T-6 (2004-not to be confused with later T-6 models): Volvo is known for safety, reliability and affordability. You see sedans, wagons and SUVs but hot rods? Well, Volvo gave it a try nine years ago with it's one and only version. The Volvo T-6 was a masterpiece of Monte Carlo-like construction. Behind the driver sat a twin 2.9-liter inline 6-cylinder engine that could cruise up to 205 mph! It was so impressive that Hot Rod Magazine named it "2004 Hot Rod of the Year". The silver paint job, bug lights and exposed axles certainly garnered a lot of attention. But alas, "Volvo Hot Rod" has not caught on in the public lexicon and this concept car, of which there is only one in existence, died a quick death.
In future blogs, we'll have to discuss other Volvo Concept Cars, like the Venus Bilo and the C30. If you could build a Volvo Concept Car today, what would it have in it? We may talk about it, too.