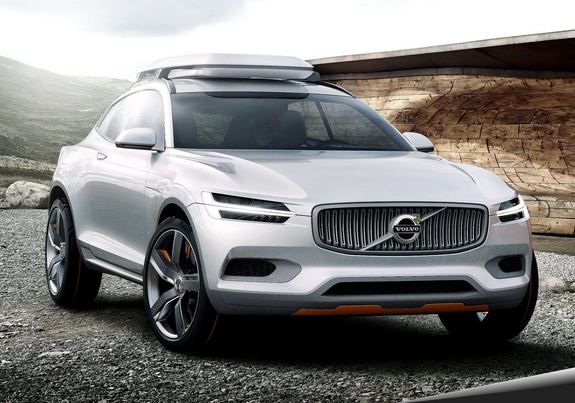 Volvo is safe.
Volvo is utilitarian.
Volvo is practical.
We've heard it all before and yes it's true. But, as Bob Dylan once sang, "the times they are 'a-changin'".
Volvo is not only the safe, utilitarian and practical auto brand as it's been repeated over and over again, it's also the newly-redesigned, 21st Century auto brand. The Volvo Corporation, with the introduction of its concept cars, "The Estate" and the Concept XC Coupe', has bundled all of the above but repackaged it into the Volvo interior of the present and future.
Ever heard of an "oversized tablet"? The Volvo interior has it. This tablet is basically a central operations dashboard from which all primary controls are based. The driver can push the appropriate icon on the screen and change temperatures, switch from heat to cool, navigate the GPS, access their emails and even call from their phone. Those are just a few of the many features of the tablet. Just a touch of the screen by the driver or their passenger can make the Volvo comfortable and allow them to do business at the same time.
These icons are synced with thumb buttons on the steering wheel. Visual interaction is increased and also makes it safer for the driver and their passengers while accessing information and changing the climate in the car.
Volvo's new interior is actually a reach back into its own glorious past. It copies the Volvo 1800 and the orange seatbelts, wool carpet and floating leather seats are all a salute to Volvo's glorious past.
Above the passengers is a glass roof which is striking in that it is both attractive and clean-looking. It doesn't distract, either.
Seats are covered in what's called a "Bridge of Weir Leather". It's light-colored and wraps passengers in warmth and coziness.
Gone are the heavy, stiff and somewhat uncomfortable seating. Also, gone are the dashboard with all the typical items. The dash, as we have seen is a digital masterpiece that, as we have seen, a veteran Volvo owner would even enjoy.
Bottom line: Volvo interiors of the present are designed to be an online office, an entertainment center and a place for relaxation during long and short drives. The new interior is compelling and attractive but it doesn't change one important fact: you are still riding in the safest car on the planet. That will never change.