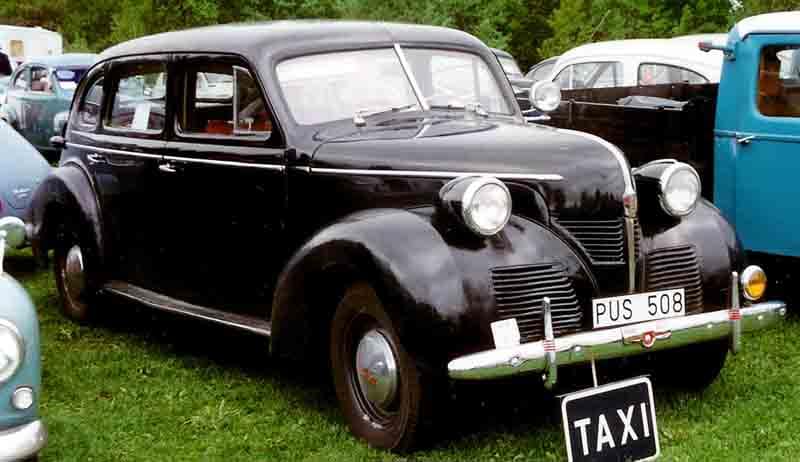 For many US companies, the end of World War II meant the return to normal business again. It meant a return of employees who had served were back at their machines or desks or fields, doing what they did before their country called.
Except for Volvo: A long engineer's strike in Sweden delayed the research and assembly of engines hurting both its sales and development. Two test Volvos were driving around the back roads and on test routes to see if they were ready for debut there and in the US.
1946 came and even though the engineers strike droned on, Volvo still produced the PV60 with the PV444 production just getting started. Steel suppliers in the US were resistant to selling materials to Volvo, until Volvo's chief engineer drove the shiny demo PV444 around the US streets. Steel makers were persuaded and the PV444 would begin US production the next year.
The 1947 Volvo PV444 wasn't Granddad's Volvo either: It had wrap-around taillights, signal lights in the center of the lights and snazzy PV444 emblems fitted to the sides of the light covers. Demand for the new 444 was incredibly high: 10,000 of the 12,000 units were already sold before the first one even came off the assembly line that spring. Volvo buses and trucks were also selling briskly.
Volvo had recovered both from a world war and an engineer's strike. The second half of the decade was becoming a boom time for the Swedish car company trying to regain its market segment in the United States.
Sales hit record levels in 1948. Volvo was basking in cash as the PV60 was flying out of car dealerships. Ironically, only a few hundred PV444s were made as demand was low.
The end of the 40's was a banner year for its cars. It was the first year in more than two decades that its car sales were larger than its bus and truck sales.
1948 was also unique in that a special edition of the PV444 was made: the PV444S. It was light gray (instead of black) and had a red and gray interior. Other than that, it was the same as the PV444 in every way-that is except for a higher sticker price.
By the end of this tumultuous decade, Volvo had built more than 100,000 cars, buses and trucks. It was back and the future looked brighter than ever!
Read the
History of Volvo 1940 - 1945 (The War Years)...