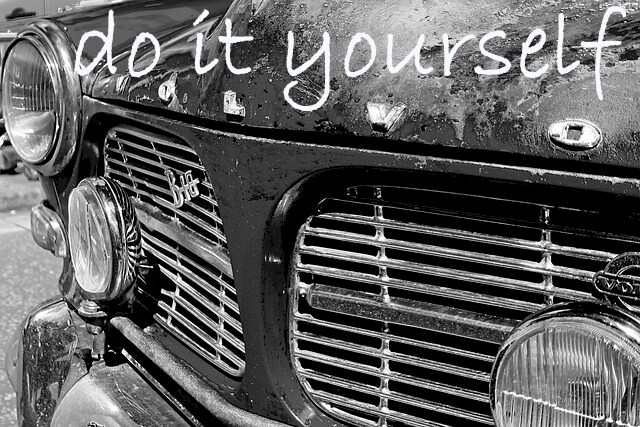 You've owned your Volvo for many years. The odometer passed 300,000 miles six months ago. It has a new transmission, new tires and recently was tuned up. You drive it everywhere. You plan to pass it down to your son who's leaving for college soon.
So, you want to save a few dollars to pay for his liberal arts education by doing some Volvo repairs on your own. Budgets are tight and we understand that, quite well. If you don't want to take it to your Volvo dealership to get it repaired, then you need to stock your garage tool box with these Top 5 Tools All Volvo "Do It Yourself" (DIY) Owners Should Have:
Car lift or Jack Stands: This tool enables you to roll or stand under your engine or any part of your Volvo chassis and do most any type of engine work and is most commonly used to do oil changes. (Do not use a car jack which is commonly used for changing wheels or tires.) Make sure you buy one that have a load capacity of 6000 pounds and self-locking ratchets so they can be operated safely. Also, they should be made of steel and meets or exceeds ANSI/ASME industry standards. Typical costs range from $200-$400.
Oil filter wrench: Most DYI (do it yourself) servicing is done on oil changes. If you prefer to do your own, you must have this tool. The wrench grabs the filter, even those tucked away in your Volvo engine such as the 740-780 series. These typically cost between $8-$14 and work on all models.
Serpentine Belt Tensioner Release: In Volvo 850/S70/V70 and C70 models, there is a "serpentine belt" (also known as a "accessory belt" or "auxiliary drive belt"). This belt transmits power from the crankshaft to several locations: alternator, air conditioning compressor and the steering pump. The release tool relaxes the tensioner so you can remove the old belt and add the new one. Typical cost is $25-$60.
Hex wrench and socket set: Now this is just a standard no matter what you're doing in your garage. The 7mm tool helps you on any Volvo brake repair or replacement work. This is truly a requirement of any DIY-er, weekend repair warrior. Prices range from $10-$20.
VIDA/DICE Diagnostic Tools: These are Volvo diagnostic tools used as an all-in-one to communicate with the vehicle. It makes diagnosing and troubleshooting easy and accurate. You can also downloading software with it. These tools cost $350 and up.
Of course, there are many other tools you can add to your Volvo DIY Repair Shop. We recommend that you visit your Volvo dealership for the more complicated (and, in some instances, dangerous) repairs.
Best of luck to you!