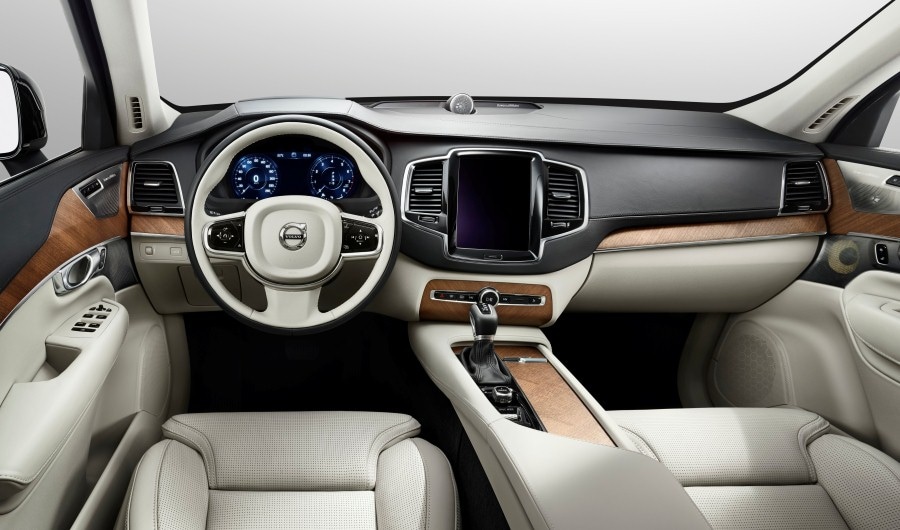 Robin Page is not a household home in anyone's book. It should be. 
The reason Robin Page should be a household name is that he received the Interior Designer of The Year Award at the Automotive Interior Expo Awards last month in Stuttgart, Germany. A distinguished panel reviewed the work of Page and other interior designers around the world and determined the awards not just for the designers themselves, but for specific vehicles, as well. 
Who exactly is Robin Page? He just happens to be Volvo's Head of Interior Design. His work is seen in the 2016 Volvo XC90, which also received the "Interior Design of The Year - Production Vehicle" by the same jury. 
The beautiful interior of the XC90, with its clean lines, use of materials and technology, are the hallmarks of what Volvo has in store for future models. "As we take the Volvo design language forward we are very much aware of our heritage," said Page, "safety, quality and environmental care are fundamental building blocks of Volvo cars." For today, the 2016 XC90 is a marked example of those ideals Page has transferred from the idea phase to the vehicles arriving at our showroom. 
This is not the only award received for the XC90 so far. Britain's Auto Express awarded its Car of The Year Award for 2015 to our SUV. The Sensus infotainment and telematics system that drives the big touchscreen in the XC90 was also voted the "Most Innovative HMI System" at the 2015 Car HMI Concept & Systems conference in Berlin, Germany. 
Every time you see one of the new 2016 Volvo XC90s, you can evoke his name. Just look inside to admire Robin Page's handiwork?and the work of all of Volvo's designers and engineers behind the 2016 XC90! 
To experience Page's award-winning design up close, contact us for an appointment to celebrate this tremendous victory for Volvo.