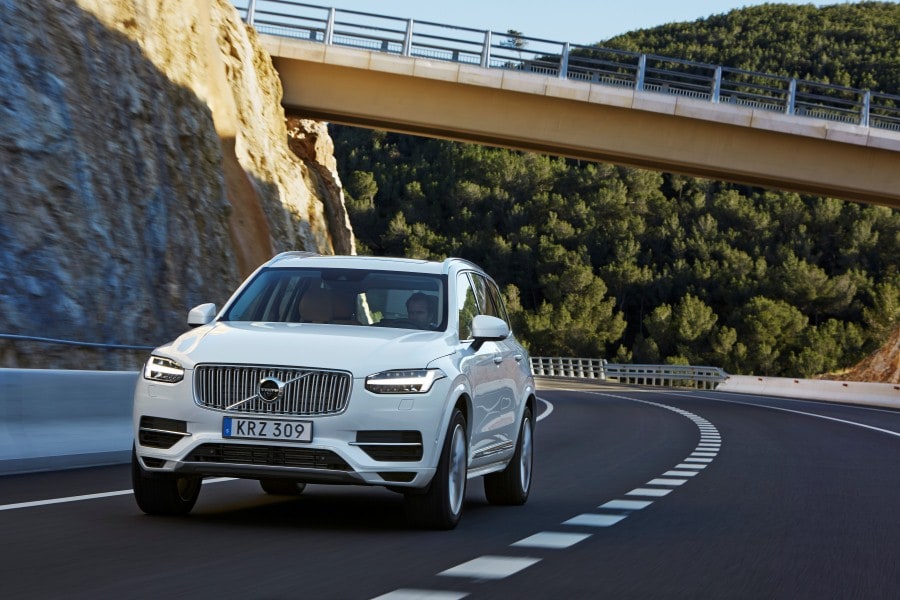 The 2016 Volvo XC90 is finally here! 
Did you miss our celebration of its arrival? The celebration continues as the First Editions are being delivered to the dealership. Don't worry! There are more 2016 XC90s to come. 
The excitement is great, but there are a few things to know about what to expect when visiting our dealership. 
The First Editions are only available in Momentum, Momentum Plus and Inscription trims. They will come with the 2.0liter Drive-E turbocharged and supercharged engine with 316 horsepower on tap. All-wheel drive is standard on all 2016 XC90 First Editions. If there are any available hat is not sold, consider this your invitation to become one of the first in the world to enjoy this great SUV developed and manufactured by Volvo. 
Later in the fall, the entire 2016 XC90 lineup will be coming to our dealership. This will include all of the trims listed above, the sporty R Design and the T8 Twin Engine Plug-In. The T8 is more than just a Hybrid, with a total power output of 408 horsepower. It will also promise the lowest emissions of any SUV available in the U.S.A. 
The 2016 XC90 offers the highest level of technology ever offered in its class. Sensus drives a large touch screen that will offer the most information and entertainment options ever presented in one package. IntelliSafe also makes the XC90 the safest SUV ever with a host of safety features - both active and passive - to ensure that the XC90 protects its occupants and stays on the road. Available air suspension will enable the XC90 to handle any terrain or condition it drives on. All-wheel drive is standard across the entire line, including the T8. 
Pricing for the 2016 XC90 Momentum Drive-E AWD starts at $48,900. The T8 Twin Engine Plug-In also starts at $68,100. You can go to the website at volvocars.com/us or come in to see one of our salespersons and we can configure one for you. 
This is just scratching the surface on the upcoming 2016 XC90. A visit to our dealership is one way to know more about this great SUV. We still excited about what is coming in the next several months. We hope you are, too!